You won't believe this epic life-size race car made from nearly 300,000 LEGO bricks!
LEGO® Australia and McLaren Racing have teamed up to create a life-size construction of the LEGO® Technic™ McLaren Formula 1™ racing car.
Just like the real McLaren Formula 1 race car, the LEGO model was designed for people to sit on thanks to the removable halo and steering wheel.
The 5.7m long and 2.4m wide car contains 288,315 LEGO blocks and will be on display at this year's Melbourne Grand Prix 2022 in Albert Park for fans to view and interact with.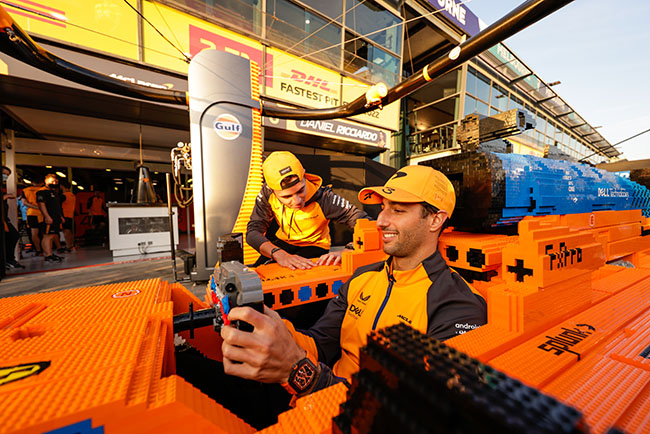 If you are a Formula 1 fan, you will notice the incredible attention to detail brought to the car, such as the V6 cylinder engine with moving pistons, the steering activated from the cockpit, the suspension and the differential lock.
The car celebrates McLaren's 2021 season livery while giving fans a hands-on take on the new design of the 2022 F1 car. LEGO plates have even been used on the model to recreate the logos as seen on the real McLaren Formula 1 racing car.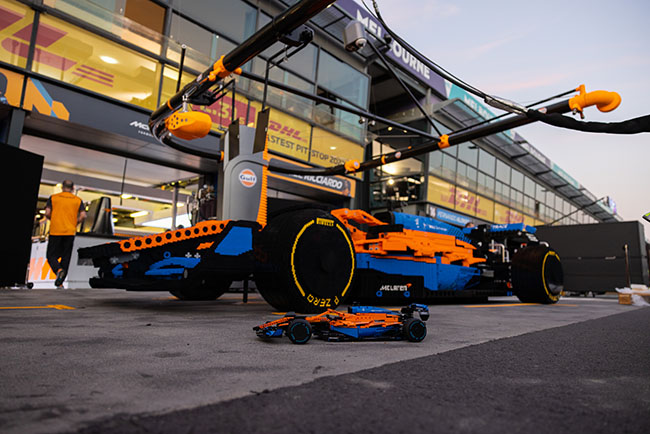 The car took 1,893 hours to build with 27 people involved in the design and build, including LEGO's Ryan 'The Brickman' McNaught, Australia's only Certified LEGO Professional who features on Channel 9. LEGO Masters TV show.
Check out a time-lapse of the construction here
The build is a one-of-a-kind official partnership that embodies signature McLaren engineering and the spirit of LEGO Technic.
"The partnership between The LEGO Group and McLaren is continually growing each time we come together for the next collaboration," said Niels Henrik Horsted, Product Manager, LEGO Technic. "We never stop trying to excite and inspire our fans by pushing the boundaries of what's possible with the technology and designs produced, both on the racetrack and with LEGO construction."
If you can't get the LEGO Technic McLaren F1® set in store, you can order it from lego.com

Images: LEGO Australia